DeFi Doesn't Need to Go Mainstream
As Decentralized Finance (DeFi) has gone from a relative obscurity to now over $7 billion in total value locked (TVL), many in the crypto industry have been exploring the question of when and how DeFi will go mainstream. This is the trillion, maybe quadrillion, dollar question.
Now I'm convinced that it doesn't have to.


1/ Forget TAM. DeFi's not even close to its SOM.
$7 billion TVL seems like a lot, but DeFi is still in the late stages of its first inning. $7 billion is less than 2% of the entire crypto market cap. Even the total market cap of DeFi tokens according to CoinGecko is $15 billion, only 4% of the entire crypto market. DeFi could 10x from here and still only represent 20-40% of the crypto market—and that assumes the market doesn't grow at all, which is incredibly unlikely.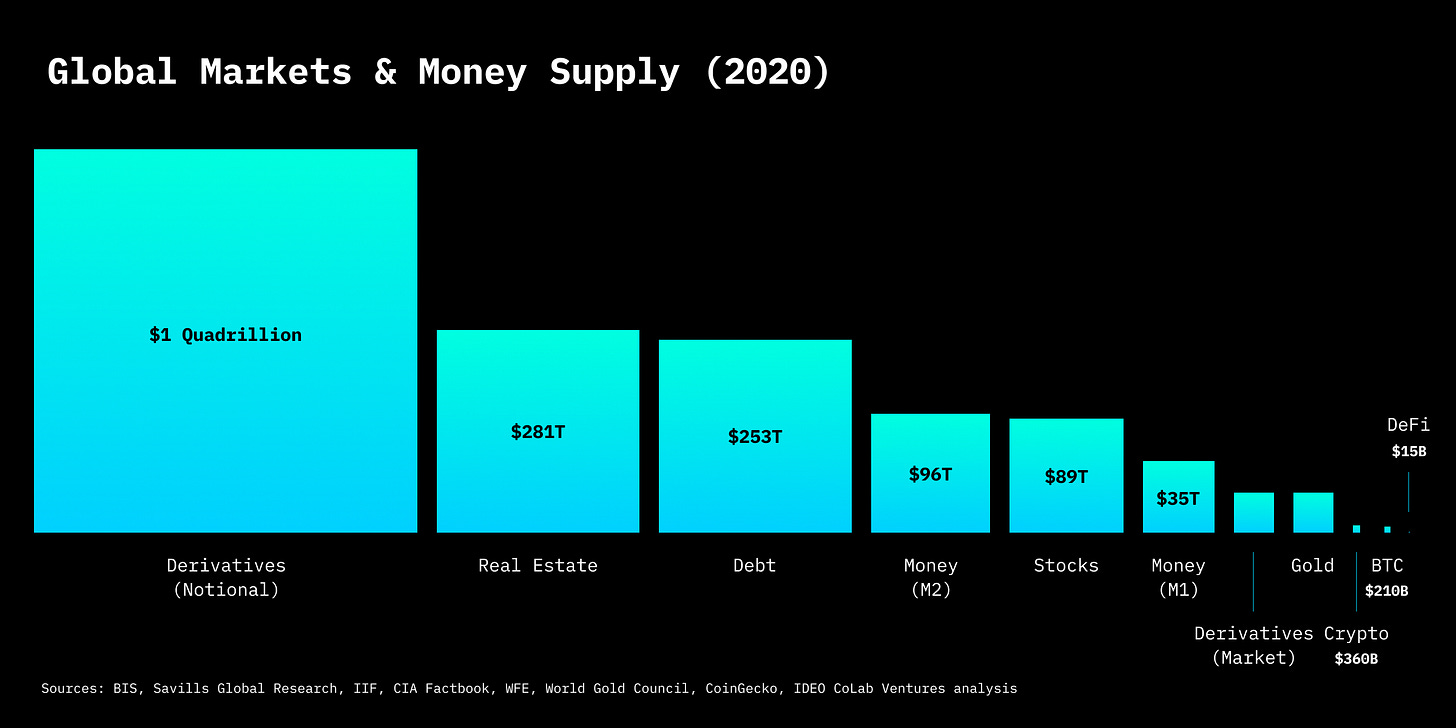 I believe DeFi could grow to at least 50% of the crypto market, and if the total crypto market conservatively triples in the next 10 years, this means DeFi could be at least a $500 billion market—a 30-70x increase from where we are today.
DeFi could reach $20-$30 billion in TVL and a $50-$60 billion market cap by next year.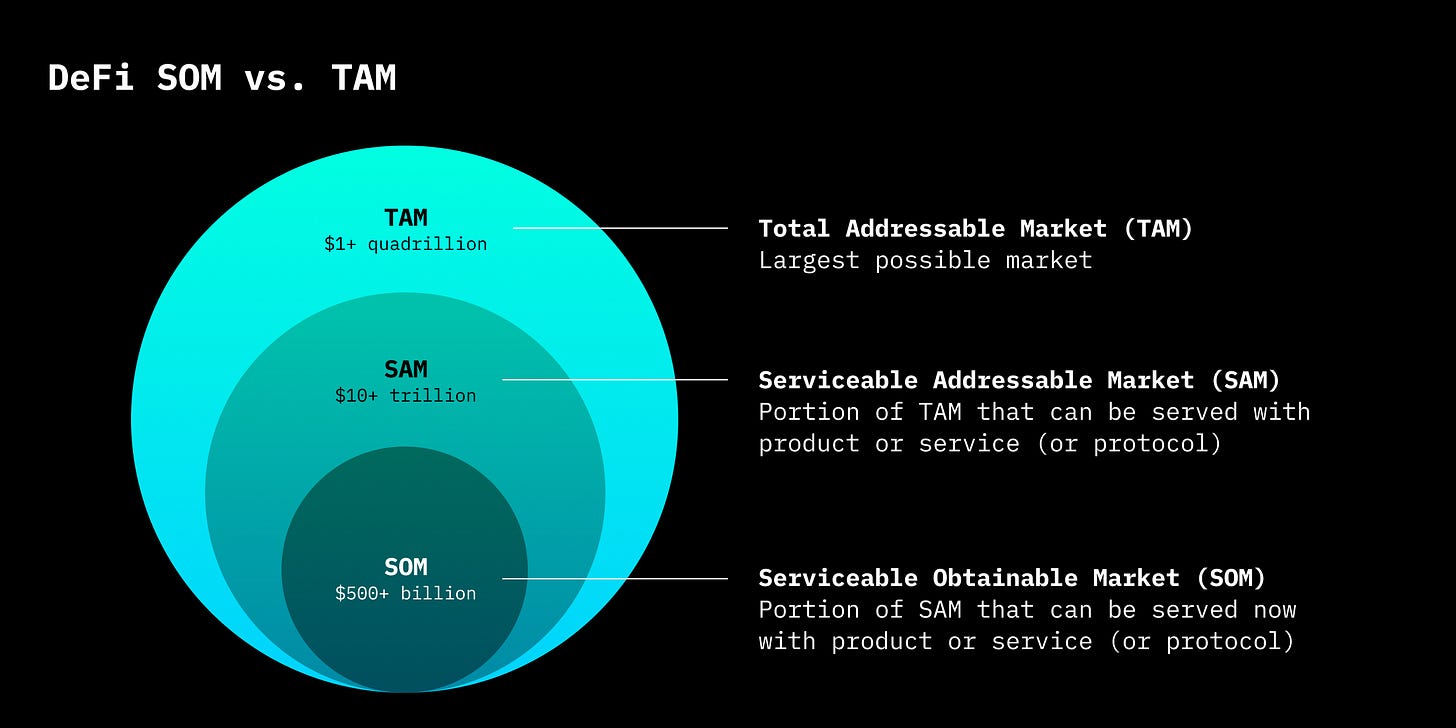 Though DeFi's Total Addressable Market could be in the hundreds of trillions, its Serviceable Obtainable Market (SOM) alone is $500 billion over the next 5-10 years. That alone is enough of a market for DeFi protocols to grow into for a long time before it needs to worry about crossing over to the mainstream.


2/ DeFi is building a self-sustaining financial system and economy.
When we imagine how DeFi will go mainstream, we've assumed that it will rely on bridges to the "real" financial system and economy, fiat on and off ramps, and abstractions that make it easy for your grandma to use.
While this will inevitably happen in time (as many startups are working on this now), I'm arguing that it doesn't have to. DeFi is building an alternative, self-sustaining financial system and economy around it—to the point where once you get into the DeFi system, you may never need to leave or cash out into the "real world."
Already, you can get into DeFi from your bank account or credit card (via Coinbase or Wyre), earn money (by lending on Aave and Compound, liquidity mining, yield farming $YAM, or performing digital work), grow wealth (e.g., trading on Uniswap, staking on Tezos and NEAR), and pay for things on new DeFi-enabled commerce platforms (like Foundation and Zora). And we're still in the early days of DeFi and everything that will be built around it—like e-commerce, digital media, social networks, communications and collaboration tools, B2B systems, and much more.
A new world is being built, and it's very exciting to be a part of it.
—
If you're working on a DeFi project, reach out.